STAY FIT AT HOME WITH THE CLUB AQUARIUS TEAM
We already have over 70+ classes uploaded in our online Content Library, and uploading more live-filmed classes daily.
Access our Online Pass for just $6.95 per week
www.clubaquariuswellness.punchpass.com
Achieve Your Fitness Goals
Sign up today or renew your membership. We have packages to suit all fitness levels
Powered by passion and motivation.
Equipment to suit all your individual needs.
Flexible/non-contracted membership options.
Group Fitness Timetable from 19 May 2022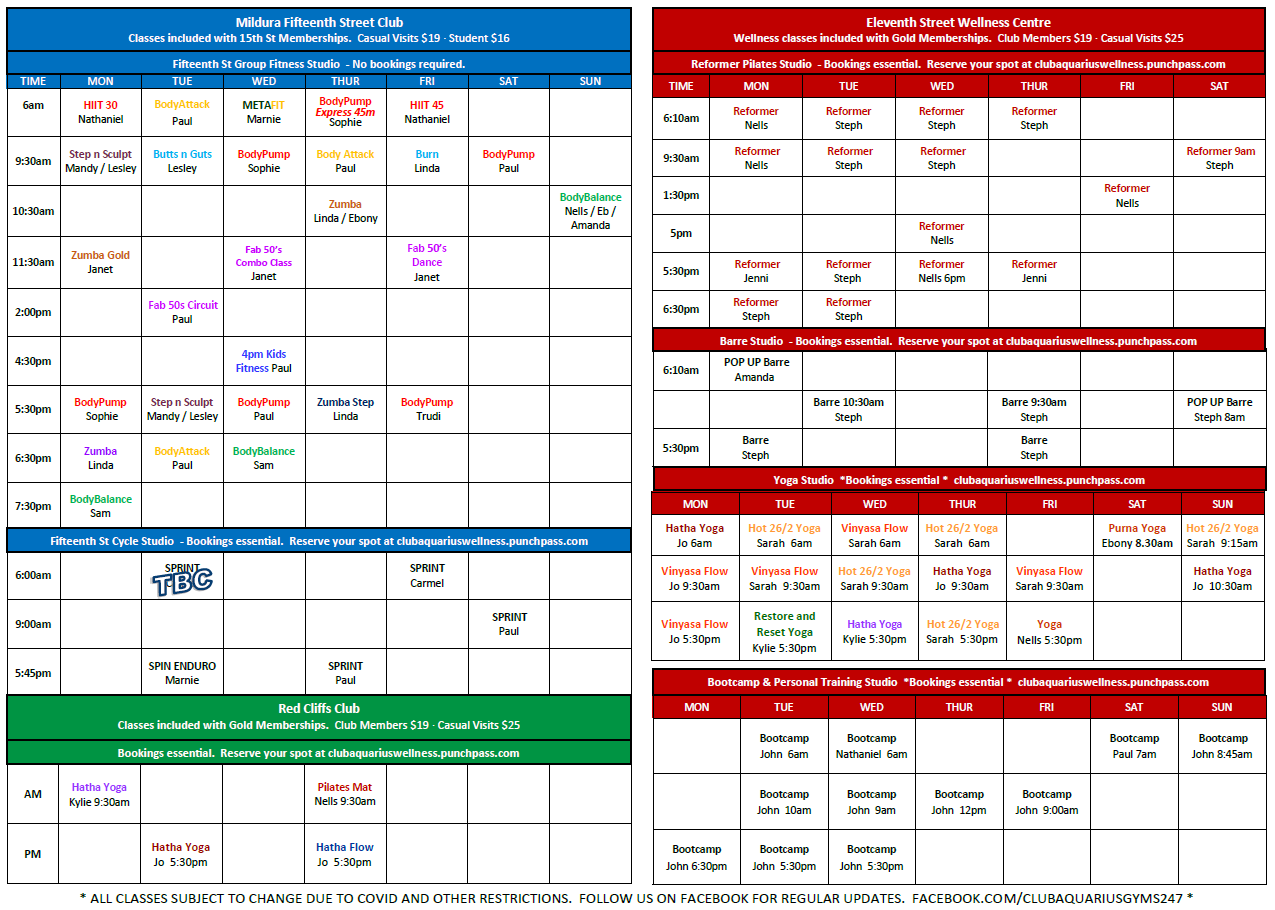 𝐖𝐡𝐚𝐭 𝐢𝐬 𝐕𝐢𝐧𝐲𝐚𝐬𝐚 𝐅𝐥𝐨𝐰? 🕉
Vinyasa Flow is a dynamic, Rhythmic style of yoga which connects Movement with Breath! In this beautiful yoga practise you will build Strength, Flexibilty and Concentration whilst calming the mind. Vinyasa Flow will Energise and Challenge you. Using creative sequencing, no two classes will be the same.

View our new timetable and purchase your discounted 2 week pass for $39! and reserve your mat at clubaquariuswellness.punchpass.com/passes/148033?check=1652771046 ... See MoreSee Less
1 day ago